The Shoopy Scramble featured on KESQ News Channel 3
---
The Shoopy Scramble featured on Desert Living Now
---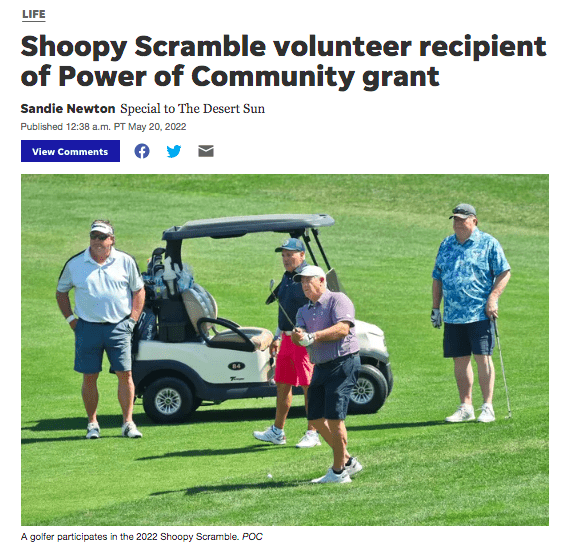 ---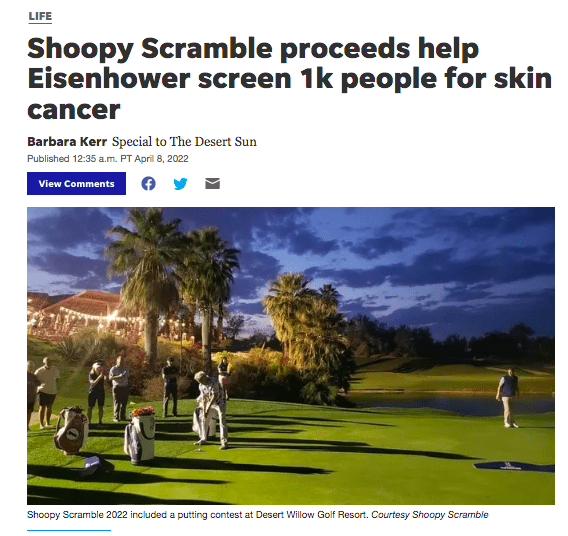 ---
Desert Living Now: PGA Tour Superstore/Shoopy Scramble
NBCARES Silver Linings 8th Annual Shoopy Scramble Golf Tournament Donation
"May is melanoma awareness month and Brett Shoopman, a two-time skin cancer survivor and founder of the Shoopy Scramble, vowed to hold an annual fundraiser to support the team that saved his life.
This year the 8th annual Shoopy Scramble Golf Tournament was a huge success, and an even bigger silver lining for Eisenhower Health.
The funds raised were donated to the Eisenhower Health Luci Curci Cancer Center which helps with screening for skin cancer, support groups, nutrition consults, genetic counseling and many other services."
---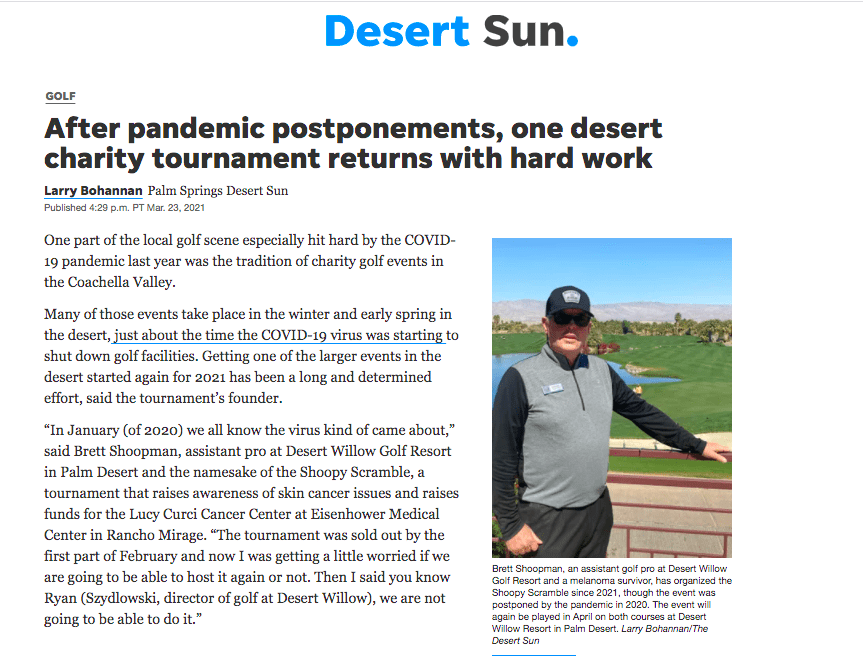 ---
The 8th Annual Shoopy Scramble Charity Golf Tournament Press Release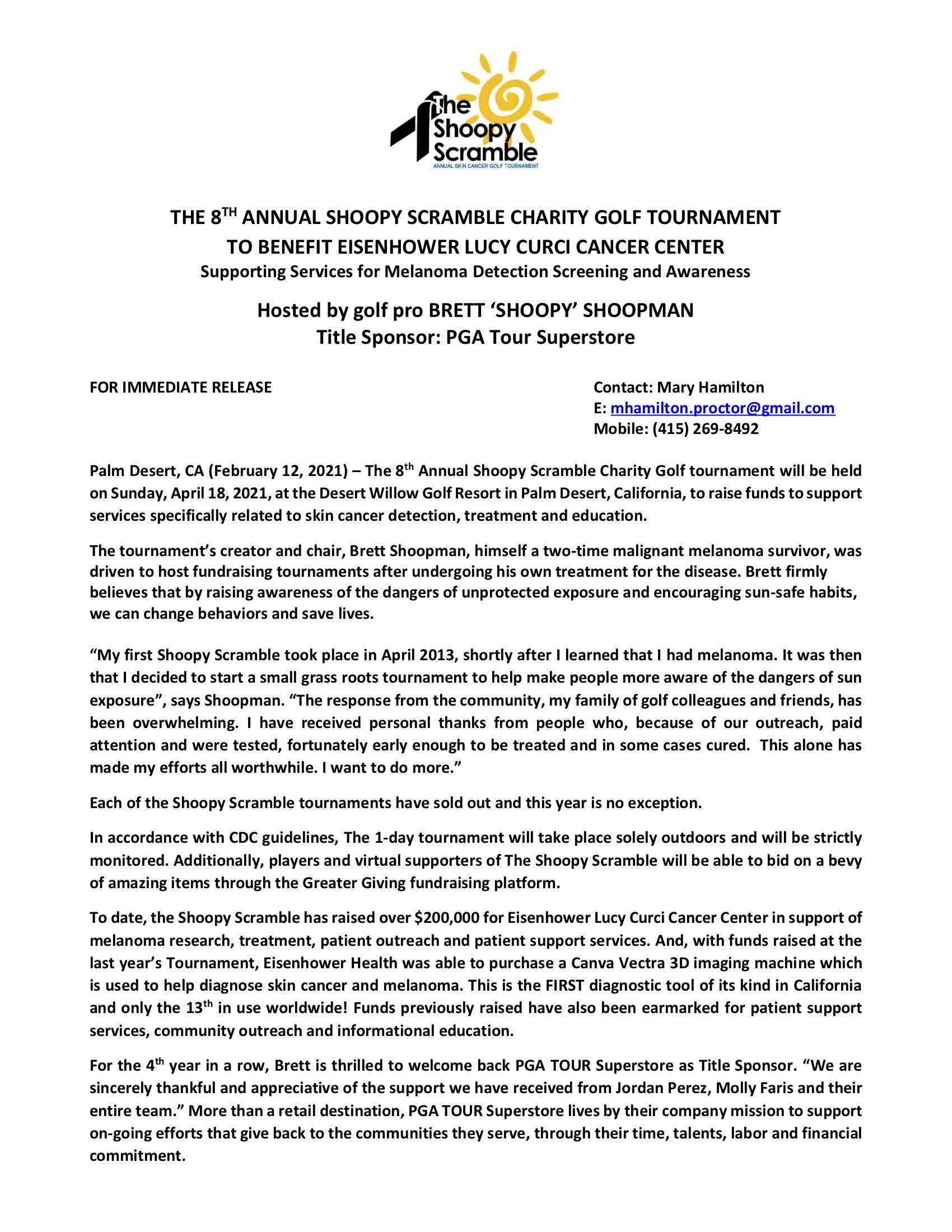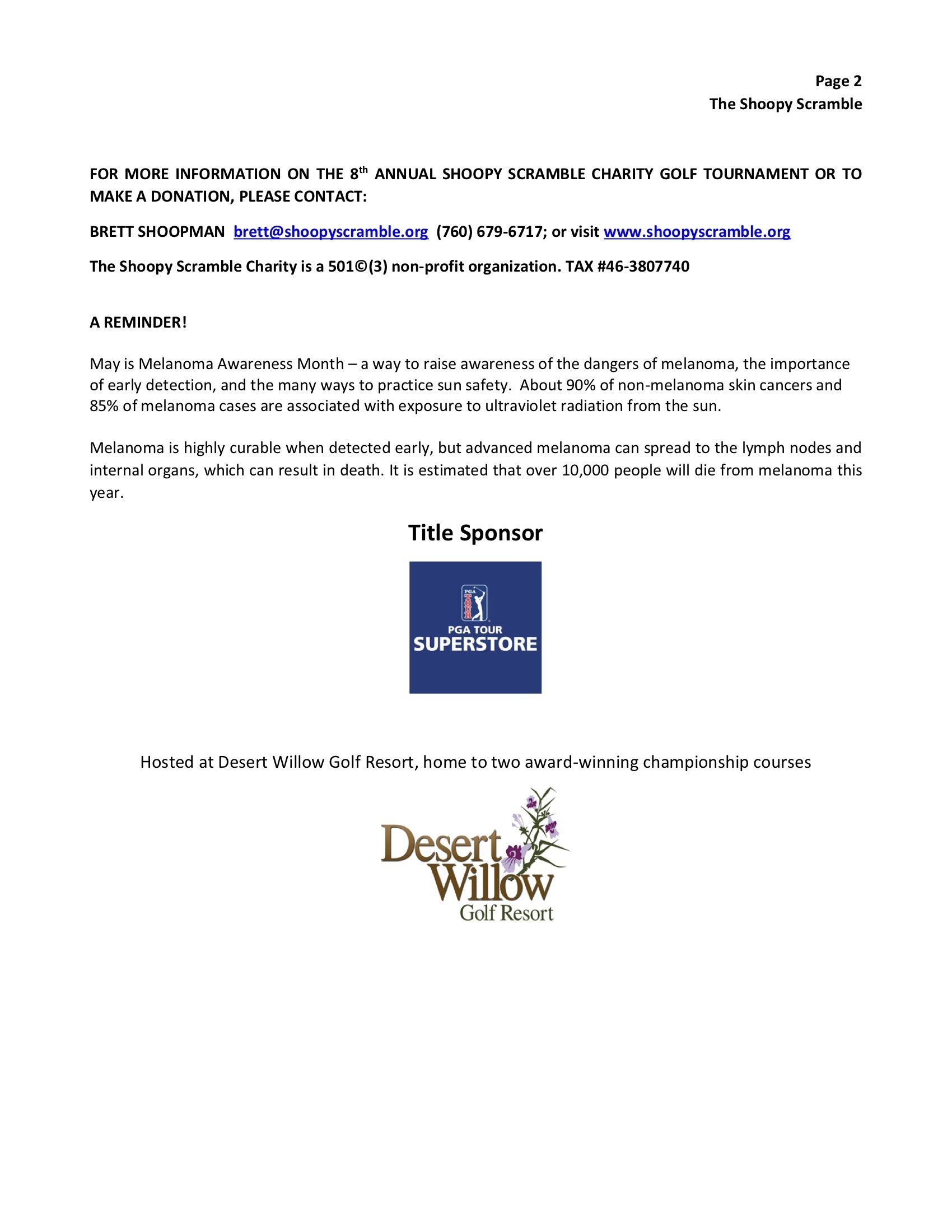 ---
Brett Shoopman with MasterShield Protection on Skin Cancer Protection in the Desert
Shoopy Scramble on Desert Living
---
Gamer Radio Interview
---
Brett Shoopman featured in Eisenhower Health's Fall 2018 Healthy Living Magazine. Click here to open as a PDF.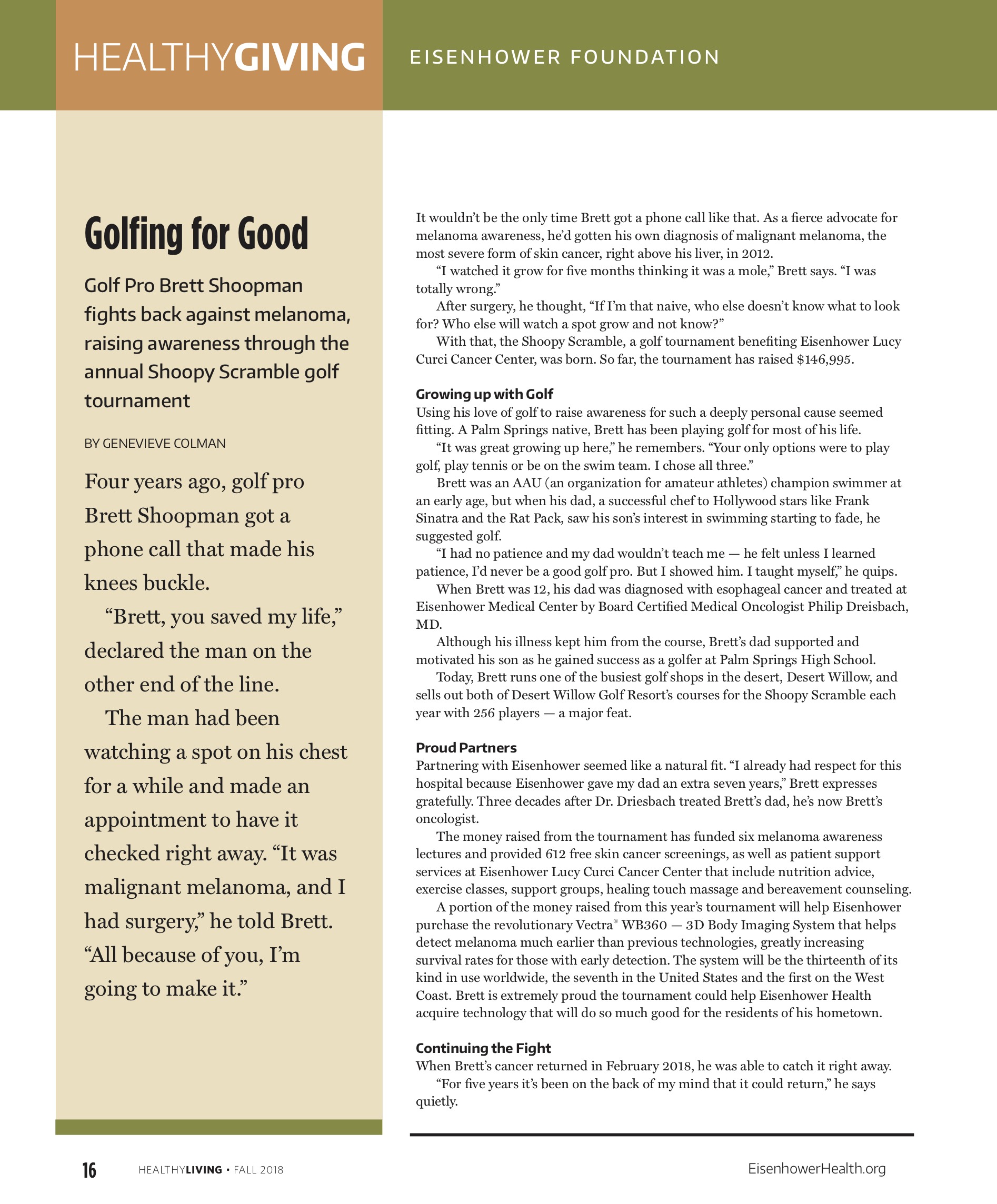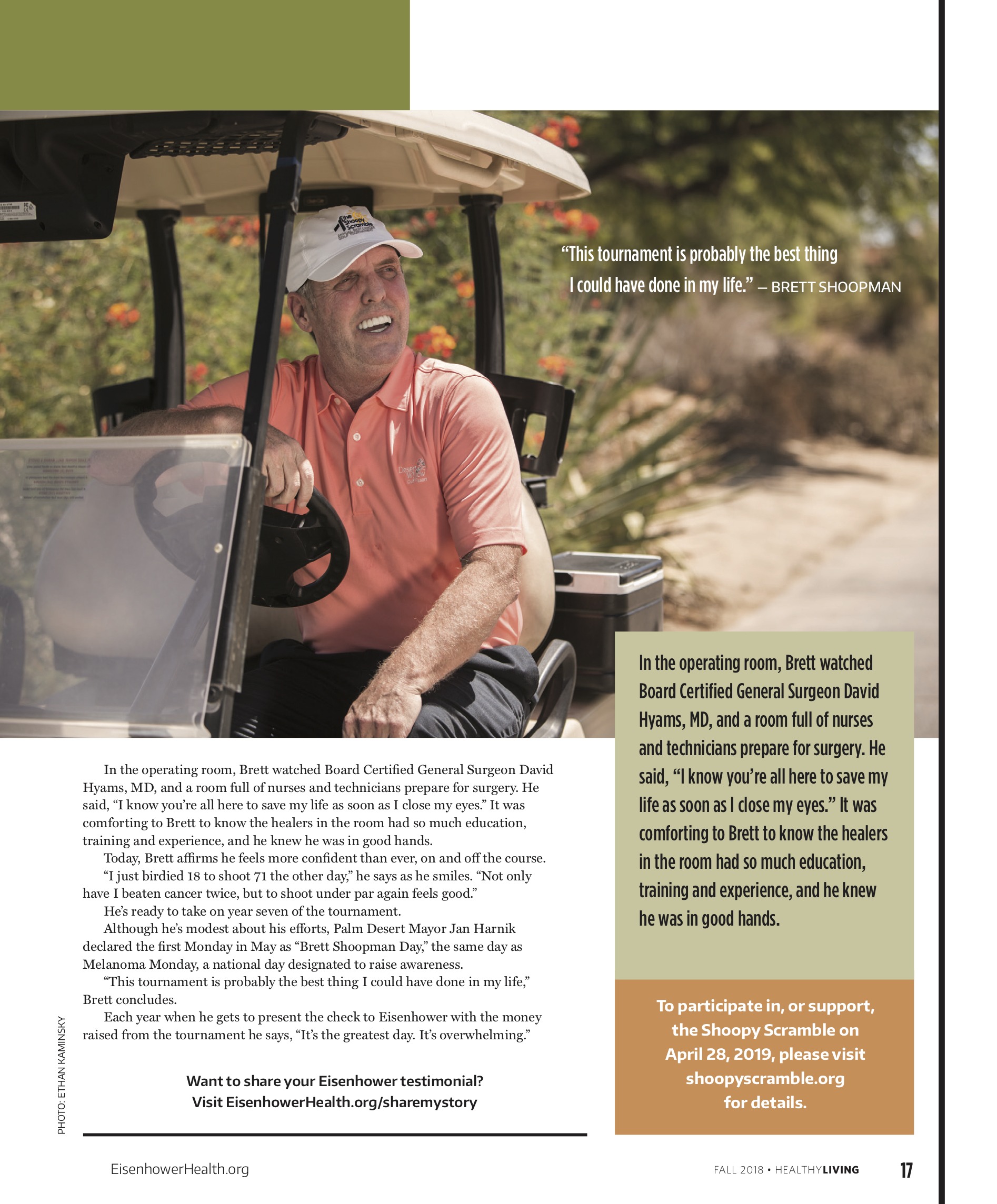 Brett Shoopman was recently featured on KMIR Cares to discuss skin cancer and educating every member of our desert community about the dangers of unprotected sun exposure.