Welcome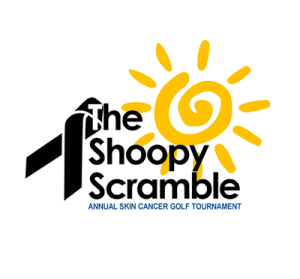 Countdown to our 10th Annual Shoopy Scramble Golf Tournament.
The 2-day event will take place on Sunday, April 2nd, and Monday, April 3rd at Desert Willow Golf Resort.
Our golf tournament is SOLD OUT but you still have time to join the fun!
Join us on Sunday for our Tee-Off Party (4-7PM)
Tickets: $50 per person – FREE to Tournament Players
Buffet dinner – no-host bar
DJ, Fashion Show, Putting Contest, Silent Auction & much more
RSVP & Payment required in advance
BUY TICKETS
Helicopter Ball Drop – $100 per ticket
Winners announced on Sunday night
Impossible to 'get' GOLF 4-somes, Stay/Play Packages & Sports Experiences
All Prizes combined – Over $20,000 Value
On-Line Auction
Bid NOW – auction ends on April 5th
Around the US Golf Packages and much more!
Shoopy Scramble Charity | BiddingForGood Fundraising Auction
---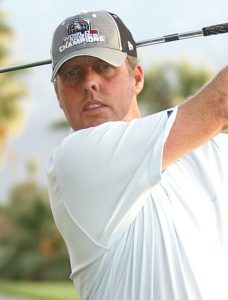 "After surviving melanoma, I have made it my mission to raise awareness of the dangers of unprotected sun exposure, the importance of early detection, and the many ways to practice sun safety. I am so grateful for the continued support of the PGA Tour Superstore, my friends and my colleagues at Desert Willow Golf Resort and, most importantly, I am overwhelmed by the personal thanks I have received from people who, because of our outreach, paid attention and were tested in time. This alone has made my efforts all worthwhile. I want to do more."  – Brett Shoopman. Tournament Creator and Chair – Annual 'Shoopy Scramble Charity Golf Tournament
---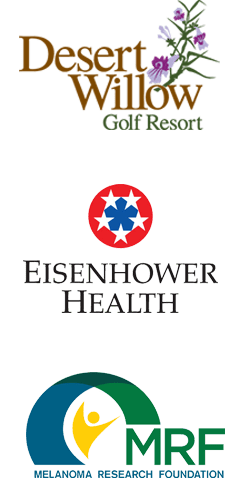 THE SHOOPY SCRAMBLE MELANOMA AWARENESS CHARITY GOLF TOURNAMENT
In 2013, Brett (Shoopy) Shoopman, a two-time malignant melanoma survivor, founded 'The Shoopy Scramble' to raise funds to support services specifically related to skin cancer detection, treatment, and education. To date, over $250K has been raised with donations provided to the Melanoma Research Foundation and Eisenhower Lucy Curci Cancer where the funds have helped to support:
The purchase of a Canva Vectra 3D Imaging Machine
Critical Patient Support Services
Outreach efforts to educate the Community on Melanoma prevention and awareness.
"We are sincerely proud and grateful to have been The Shoopy Scramble's donor recipients since the very beginning and we look forward to celebrating next year's 10th Anniversary together. To date, donations from the Shoopy Scramble have supported free skin cancer screenings to close to 1000 people and almost half of those have required some sort of follow-up care. The tournament donations are also used to support programs focusing on prevention detection and treatments options for cancer patients."
 
"They have given us the resources to screen close to 1,000 people for skin cancer and melanoma. They have also allowed us to educate and support those diagnosed with melanoma."  Further remarking "You save lives. That's what you've done. You are saving lives."- Alison Mayer Sachs. Director, Community Outreach & Cancer Support Services, Eisenhower Lucy Curci Cancer Center
With Special Thanks to our Title Sponsor

"We are sincerely thankful for PGATSS's commitment to our mission and we truly appreciative the overwhelming support we have received from Molly Faris, Jordan Perez and their entire Team"
– Brett (Shoopy) Shoopman, Founder/Chairman
---
Thank you to all who joined us for the 9th Annual Shoopy Scramble!
---
Thank you to all who joined us for the 8th Annual Shoopy Scramble!
---
Desert Living Now: PGA Tour Superstore/Shoopy Scramble
---
NBCARES Silver Linings 8th Annual Shoopy Scramble Golf Tournament Donation
"May is melanoma awareness month and Brett Shoopman, a two-time skin cancer survivor and founder of the Shoopy Scramble, vowed to hold an annual fundraiser to support the team that saved his life.
This year the 8th annual Shoopy Scramble Golf Tournament was a huge success, and an even bigger silver lining for Eisenhower Health.
The funds raised were donated to the Eisenhower Health Luci Curci Cancer Center which helps with screening for skin cancer, support groups, nutrition consults, genetic counseling and many other services."
---
Thank you to all who joined us for the 7th Annual Shoopy Scramble!
---
Thank you to all who joined us for the 6th Annual Shoopy Scramble!
---
Thank you to all who joined us for the 5th Annual Shoopy Scramble!
---
Thank you to all who joined us for the 4th Annual Shoopy Scramble!
---
Shoopy Scramble Proclamation Award