Welcome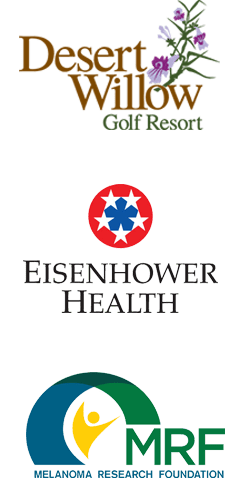 THE SHOOPY SCRAMBLE MELANOMA AWARENESS CHARITY GOLF TOURNAMENT
May is Skin cancer awareness Month and the first Monday in May is designated as Melanoma Monday. Thanks to monies raised during the 7th Annual Shoopy Scramble Charity Golf Tournament, Eisenhower Health is able to:
Offer Canva Vectra 3D Imaging Machine
Offer Patient Support Services at Eisenhower Lucy Curci Cancer Center
Offer Community Lecture Specifically on Melanoma
"Thank you for your participating in the 7th Annual Shoopy Scramble, your donations will continue helping Coachella Valley Residents in the fight against Melanoma." — Ann Ventura, Executive Director, Eisenhower Health Foundation

With Special Thanks to our Title Sponsor

"We are sincerely thankful for PGATSS's commitment to our mission and we truly appreciative the overwhelming support we have received from Molly Faris, Jordan Perez and their entire Team"
– Brett (Shoopy) Shoopman, Founder/Chairman
---
NBCARES Silver Linings 8th Annual Shoopy Scramble Golf Tournament Donation
"May is melanoma awareness month and Brett Shoopman, a two-time skin cancer survivor and founder of the Shoopy Scramble, vowed to hold an annual fundraiser to support the team that saved his life.
This year the 8th annual Shoopy Scramble Golf Tournament was a huge success, and an even bigger silver lining for Eisenhower Health.
The funds raised were donated to the Eisenhower Health Luci Curci Cancer Center which helps with screening for skin cancer, support groups, nutrition consults, genetic counseling and many other services."
---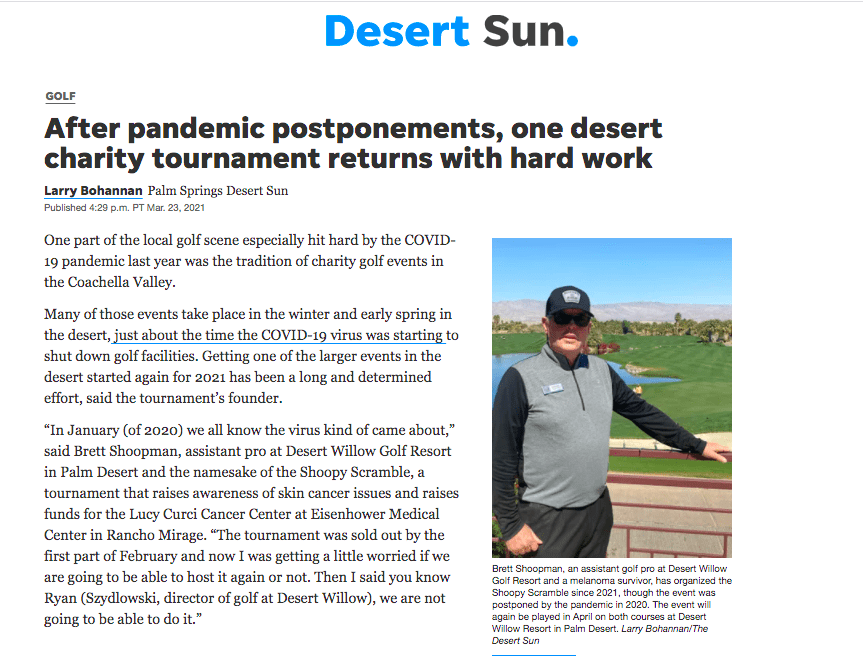 ---
Thank you to all who joined us for the 6th Annual Shoopy Scramble!
---
Thank you to all who joined us for the 5th Annual Shoopy Scramble!
---
Thank you to all who joined us for the 4th Annual Shoopy Scramble!
---
Shoopy Scramble Proclamation Award