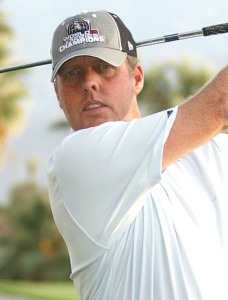 As a Malignant Melanoma survivor, I am truly blessed with the opportunity to host the 9th Annual Shoopy Scramble Charity Golf Tournament on Monday, April 4, 2022, with our Pre-Party kick-off on Sunday, April 3, 2022. I am very passionate about helping others in the fight against Melanoma. The Shoopy Scramble is a golf tournament that raises funds to support the Eisenhower Lucy Curci Cancer Center fight this rapidly growing cancer. I am writing to invite you to join me in making a donation to help the Eisenhower Lucy Curci Center have additional resources to put up a strong fight against Melanoma cancer here in the Coachella Valley.
The Shoopy Scramble Inc. was first started April of 2013, when I decided to start a small tournament to get out the awareness of the dangers of the sun. The 7 previous tournaments were a major success with 256 players selling out both golf courses at Desert Willow Golf Resort. Thanks to the $208,000 raised during our Annual Shoopy Scramble Charity Golf Tournament, Eisenhower Health will be able to better help the locals in the ongoing fight against skin cancer.
This years golf event was a major success and we are excited to donate a majority of the donations to Eisenhower Luci Curci Cancer Center, with the remainder going to The Melanoma Research Foundation.
I am proud to say the state of California has recognized my efforts, and they approved the Shoopy Scramble Inc. as a Non-Profit 501 (c) (3) Foundation ID # 46-3807740. With your donation you make a positive impact helping the Coachella Valley residents fight against Melanoma. If you would like to make a donation to the Annual Shoopy Scramble Charity Golf Tournament, please mail your certificate to Shoopy Scramble Inc. at the address below. Or if you have an item to donate, we would be happy to pick it up. To schedule a pick-up time, please contact myself, Brett Shoopman, at  brett@shoopyscramble.org
Shoopy Scramble Inc.
14071 Peyton Dr. #2365 Chino Hills, CA 91709
Thank you in advance for your consideration.
Respectfully,
Brett Shoopman
President and Tournament Chair Shoopy Scramble Inc.